Mch NPD MarketForecast™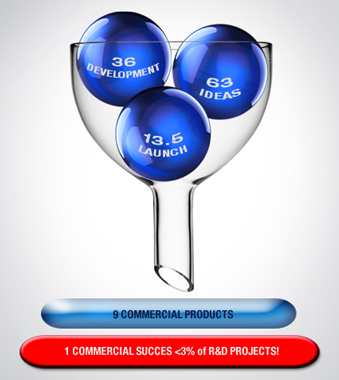 Only 1 out of 63 projects in the US manufacturing are commercially successful with #1 reason for failure lack of market analysis.
Mch NPD MarketForecast™ increases ROI on R&D by barring research on products that are likely to fall at launch.
NPD MarketForecast™ is a plug-in consulting product that fits modularly on any new product development approval process.
NPD MarketForecast™ predicts the revenue after new product launch. Reject product if ROI is less than company hurdle rate.
Stop wasting money on commercial duds and incurring opportunity cost on limited R&D resources with Mch NPD Forecast™
For more information contact us or consult our resources page.